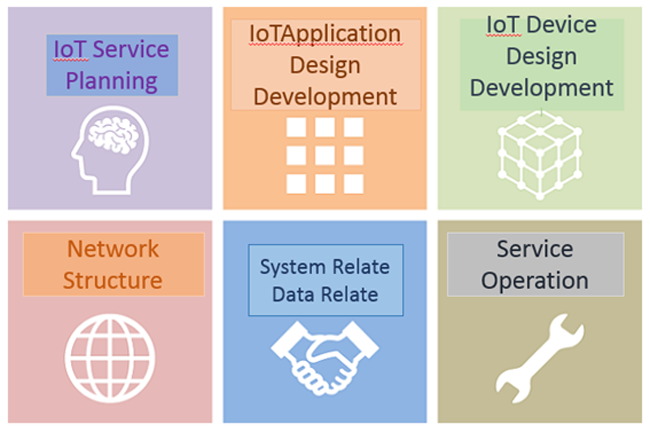 Big hurdle against IoT/M2M Service is the point which it is necessary to have intelligent skill for hardware and software. In Japanese manufacturing environment of today, making hand and soft creator are severed. The competitiveness IoT / M2M service produces is very difficult. By our engineers who are familiar with hardware (& software) and internet, the planning and development (& commercialization) relating "even after 10 years survive IoT / M2M services" will be supported.

IoT service Planning
We have been subjected to "IoT business diagnosis" for the company which plan to incorporate IoT services in order to increase the competitiveness of existing businesses of their own but cannot know how to respond We will planning a concrete business plan on which to determine the affinity of the existing business and the IoT.
IoT Application Design Development
Our IoT / M2M system foundation (cloud service) to the base, a combination of services such as "sensor data collection plan", "remote control plan," "full real-time plan," "buffering plan" to meet customer needs
IoT Device Design Development
We are taking into account the customer's applications and operating environments, sensor selection, you heard the customization of the equipment.
Network Structure
In recent years, from the communication carriers and MVNO, a variety of network services has been released for IoT. We will build the best network from among them.
System Relate Data Relate
We will implement the system collaboration and data collaboration, such as incorporating the sensor data to the business system.
Service Operation
Including server management, we accept the agency and support of the service operation.